Welcome to Mike's ham radio web page
---
Name here is Mike. I live in Mansfield, Ohio. I listen to the 146.94 repeater. If you are in the area, give me a shout! If the weather is nice, I might be "bicycle mobile" getting ready for TOSRV or something.
Speaking of "bicycle mobile", click here to see what kind of antenna I use. It works great!
---
The MIR space station has in the past transmitted Slow Scan TV pictures on the frequency of 145.985 Mhz. Click on the link below to see the pictures I have received.



My portable satellite station for AO-27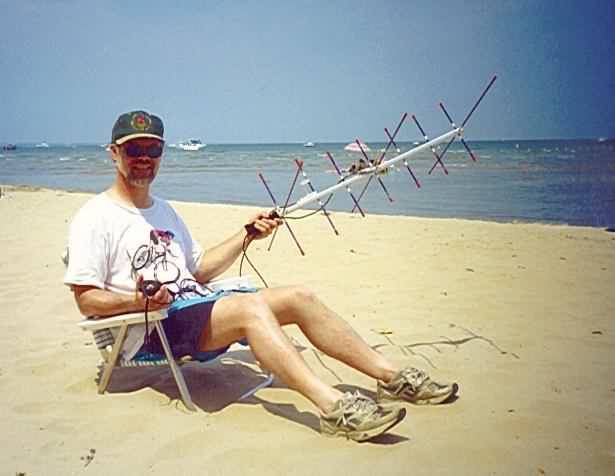 Satellites are fun and easy to work. Here I am on Lake Erie working the A0-27 satellite running just 2 watts with an HT. Hey the way I look at it, if those guys can run around the beach with a metal detector, why can't I sit there with an antenna and work AO-27?

Here is an index of stuff on my page

Some Web Sites that interest me are:


More Links


Friends

---
Feel free to E-mail